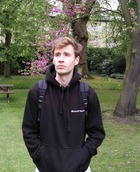 I am a research scientist at DeepMind. I also recently submitted my PhD dissertation in the systems group at the University of Cambridge.
My research focuses on data processing aspects and computer systems applications of deep reinforcement learning. In particular, I am interested in providing controllers for runtime configurations in distributed systems with as little manual modelling as possible. RL is difficult to apply in these domains as problems are both expensive to evaluate (in comparison to typical simulations), and have large discrete action spaces.
Recent work
One of my more useful past projects is TensorForce, a TensorFlow library for applied RL: link
More recently, I have been working on RLgraph, a new software framework for designing and executing RL algorithms at scale: link.
My PhD research is supported by a Google PhD fellowship.
Google scholar profile: link 
I spent summer 2019 working away at DeepMind for further research into systems applications.